Home
Welcome to the Castlemaine Childcare Co-operative
Carinya is Castlemaine's Early Childhood hub.
We specialise in Long day care, Family day care, in venue family day care, before and after school care and soon outside school hours care (OSHC) within the Mount Alexander region.
We are a not-for-profit community Co-operative situated in the heart of Castlemaine in Central Victoria.  We operate a 60-place long day care centre for children between the ages of six weeks and five years of age, including a full kinder program.  We also manage Family Day Care, a network of educators who provide programs for under school age and school age children in their own homes.
Castlemaine Childcare Co-operative has been providing accredited, quality child care since our centre was founded by a group of parents in 1982.  The Co-operative continues to be run by a committee of management made up of parents.
We aim to give children the best possible experience of childhood in an environment where they feel safe, stimulated and encouraged to develop their individual strengths.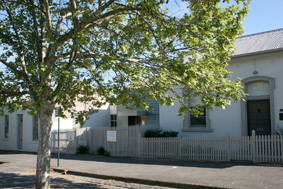 OUR JULY FUNDRAISER!!!!! 
MK Nordika  
Make sure you check out our foyer display of some of these amazing wet weather products that we have available.
Both Adult and children products are available PERFECT for riding your bike home in the rain, digging in the garden, splashing in puddles…… the list goes on.
$10 from every item sold comes back to Carinya!! Please share. Pop in for a order form or catalogue.
All orders and money due back by Tuesday 26th July. So Hurry!!
Happy Shopping  🙂 
Order forms: www.mknordika.com.au/wp-content/uploads/2016/04/order_form.pdf
Catalogue: www.mknordika.com.au/wp-content/uploads/2016/06/MK_Catalogue_26_6_16.pdf
This July we are participating in DRY JULY. If you would like to make a donation to Team Turley's Dry July fundraising efforts see link  https://ww
w.dryjuly.com/teams/team-turley   All money raised will go directly to BENDIGO HEALTH to assist patients affected by Cancer.
Andrew's wife Ange has recently been diagnosed with cancer and is currently undergoing treatment in Bendigo. As a way of saying thanks for the amazing care and support Ange has received to date, Andrew and other members of his team are giving up alcohol for the month of July and raising funds to make what is a difficult time, a little easier for those affected by cancer.
If you too would like to go Dry in July, register at www.dryjuly.com and join team Turley to support Bendigo Health. Cash donations will be collected at the office. Thank you.