Kinder Program
Bush Kinder for 2018 will be every Monday. Departing from Carinya at 9 am.
April: 16th, 23rd, 30th
May: 7th, 14th, 21th, 28th
June: 4th, 18th, 25th
July: 16th, 23rd, 30th
August: 6th, 13th, 20th, 27th
Sept: 3rd, 10th, 17th
Oct: 8th, 15th, 22nd, 29th
Nov: 5th, 12th, 19th, 26th
If you are going to be absent on one of these excursion days or running late, please let us know on 5472 3665 / 5470 6284 or text 0472 698 513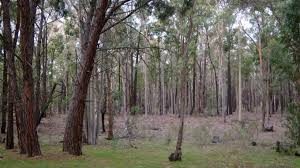 Our Curricu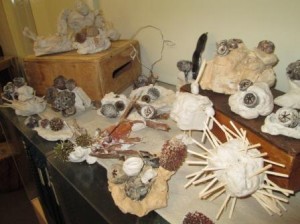 lum
We provide a wonderful and enriching learning program that nurtures children's innate curiosity and extends their thinking and understanding. Our program offers many possibilities for each child to play, explore, question, create and discover. The learning program is child-centred and reflects the children's emerging interests, ideas and questions. We afford a high priority towards involving children in decisions that affect them, we are committed to supporting children's sense of self-worth by valuing their opinions, ideas and current understanding of their world. Our learning program extends and supports children to develop their own knowledge and understanding of their world. We nurture each child's innate creativity by providing a wide variety of materials to explore, encouraging diverse thinking and ideas.
We support children to develop a strong sense of belonging and connectedness within our Castlemaine Community by establishing links with local people and services. Many wonderful incursions and excursions are planned throughout the year that provides valuable learning experiences such as; yoga and dance, environmental experts, visiting the botanical garden and Hub sustainable garden, nature walks and visits to local services including the library and post office, art gallery and sights of historical significance.
Parents are valued and welcomed participants in our learning program. We consider parents to be our partners in their child's learning and development. Together children, families and Educators form our community and work together to provide the best possible learning opportunities for all children.
Our curriculum is informed by both National and State Government Curriculum Frameworks.
The Early Years Learning Framework for Australia (EYLF): Belonging, Being and Becoming – Birth to 5 Years (2009).
The Victorian Early Years Learning and Development Framework (VEYLDF) – Birth to Eight Years (2009).
Both the EYLF and the VEYLDF provide a guide for teachers in their work with young children. The aim is for all young Australians to become successful learners, confident and creative individuals and active and informed citizens (Belonging, Being and Becoming, 2009).
Both frameworks are divided into five outcomes for learning:
Outcome 1: Children Have a Strong Sense of Identity.
Outcome 2: Children are Connected with and Contribute to their World.
Outcome 3: Children Have a Strong Sense of Wellbeing.
Outcome 4: Children are Confident and Involved Learners.
Outcome 5: Children are Effective Communicators.
These outcomes form the foundations on which our learning program is based including the experiences provided, interactions and connections with children, families and the community.
Our Kindergarten Educators
Our Kindergarten Educators are Bachelor of Education (Birth to 5 years) and Bachelor of Education (Primary) Diploma Early Childhood Education and Care qualified.
Currently, children in the 4yo program need to attend a minimum of two days per week to receive the state requirement of 15 contact hours with an early childhood teacher. Outside the "official" kindergarten program hours both the 3yo and 4yo programs continue to provide a wealth of learning and development opportunities.
All children access the state-funded Kindergarten program whether officially enrolled or not. There is no additional cost to parents, and CCB/CCR is payable on all Kindergarten hours; e.g. parents pay for a normal full day of care.
We have to abide by the Centrelink priority of access guidelines in allocating days (i.e working/studying parents have priority over respite/socialisation parents), but every effort will be made to give children enrolled in our Kindergarten program the days they need.
The Australian Government has stipulated that the required ratios for children aged 3-5 years are 1:11.
Our philosophy
At Castlemaine Childcare Co-operative Kindergarten we have a commitment to excellence in Early Childhood Education and Care. We celebrate the natural wonder and curiosity of children and endeavour to foster a life-long love of learning. We value and respect all children and see them as highly competent, capable and creative individuals.
We recognise the pivotal role of families in children's lives and work closely with each child and their family to develop strong and prosperous relationships. We consistently seek opportunities to encourage family participation and involvement within the Kindergarten program and encourage parents to share their particular skills, passions and interests within our room.
We provide a caring and nurturing environment that is responsive to all children so that they feel safe, secure and develop a strong sense of belonging to their centre community.
We promote equity, we recognise children's rights and value the diversity that children bring to Castlemaine Childcare Co-operative Kindergarten.
Enrolment
It is important for families to carefully consider what aspects of a Kindergarten Program they value the most and base their decision on this. The State government will fund each child to attend one year of 4-year-old preschool at one venue i.e. you can't enrol in two Kindergarten Programs and if you change Kindergartens mid-year, the second Kindergarten will not receive funding for your child.
Once you have decided on the program that best meets your child's and your family's needs, the Kindergarten Program sends in enrolment numbers to the Department of Education and Training at the beginning of the year. We are then allocated a sum of money based on the number of children enrolled in the funded Kindergarten program for that year.
To be eligible to enrol in our Kindergarten Program, your child must be at least four years old by 30 April 2017, Children will also need to be fully immunized with a Medicare schedule.
Funding for the program is provided through DET based on the number of children enrolled. Parents pay the normal childcare fee; there is no extra charge for the Kindergarten Program.
Children enrolled at another Kindergarten can still participate in the Echidna room program throughout the week, however, the centre doesn't receive any funding for that child.
Castlemaine Child Care Co-operative offers a 4yo kindergarten program with the added benefit of your child participating in a high-quality program for extended hours across the day.
This option is particularly useful for families who have less flexibility within their work environment.
All programs must be developed and supervised by a four-year degree qualified Early Childhood Teacher.
Session Times 2017
 3yo  Kinder Program
8;30am-12.30pm
Monday, Wednesday and Friday
School terms only
4yo Kinder program
8.30am– 4.30 pm and 9.00am – 6.oopm
Monday, Tuesday, Thursday and Friday
School terms only
Please feel free to pop in and meet with the staff in the Kinder room at any time.  We will be happy to talk with you, discuss the program and answer any questions.